A Seamless Selling Experience
Your home is your most valuable asset. When it comes time to sell, you want to be sure you are working with a real estate professional who has the expertise needed to get you top dollar for your home efficiently and effectively. We will work with you to position your home on the market in a way that ensures your sales experience is as stress-free and profitable as possible.
Getting Ready to Sell
Before putting the sign on your lawn and advertising your home, there are a few key steps you can take to make your home more sellable for which we can coach you through.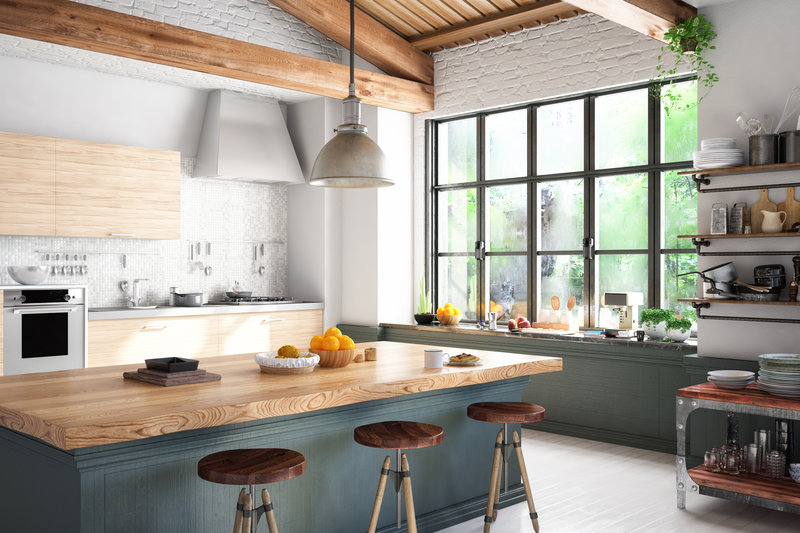 1. Remove the clutter
Imagine what your home would look like if you removed half of your belongings. In order to make your home more appealing to buyers, it's important to eliminate personalized items, as well as excess furniture and decorative features. Less is more. A minimal design with few distractions will help buyers see themselves in the space.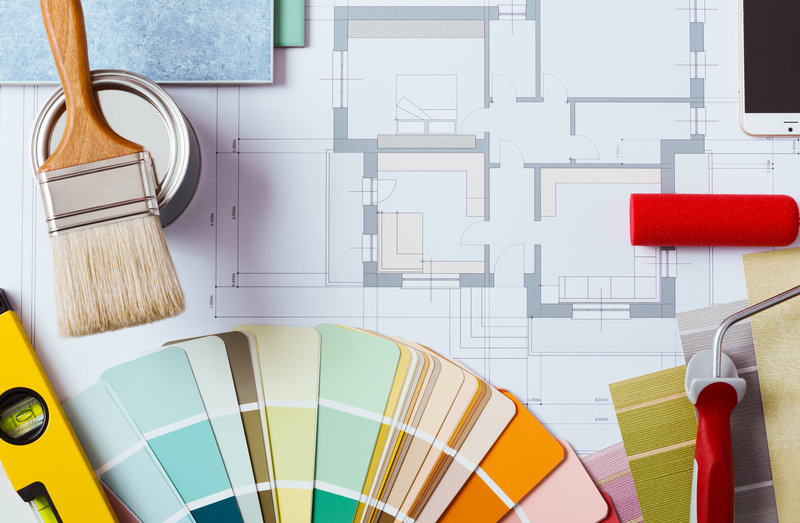 2. Patch and paint
Pride of ownership is a key selling feature, and you can demonstrate yours with simple fixes to leaky faucets, running toilets or squeaky doors. Adding a fresh coat of paint to the walls, using neutral colours, is also a good idea. It's a relatively quick and cost-effective way to make your home feel bigger, brighter and more welcoming.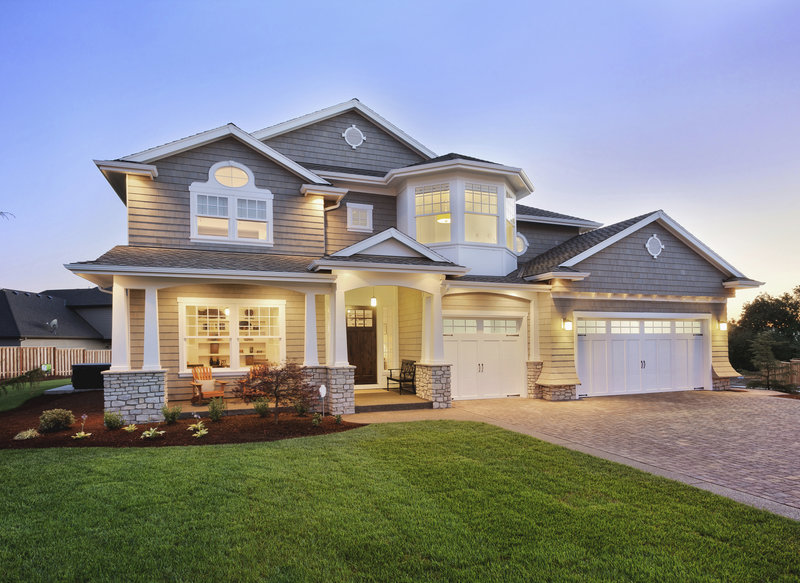 3. Spruce up the curb appeal
The outside of your home is what potential buyers see first when they pull up to a viewing, and we know how important first impressions are. Make sure the grass is cut, the yard is landscaped and the exterior looks well-kept.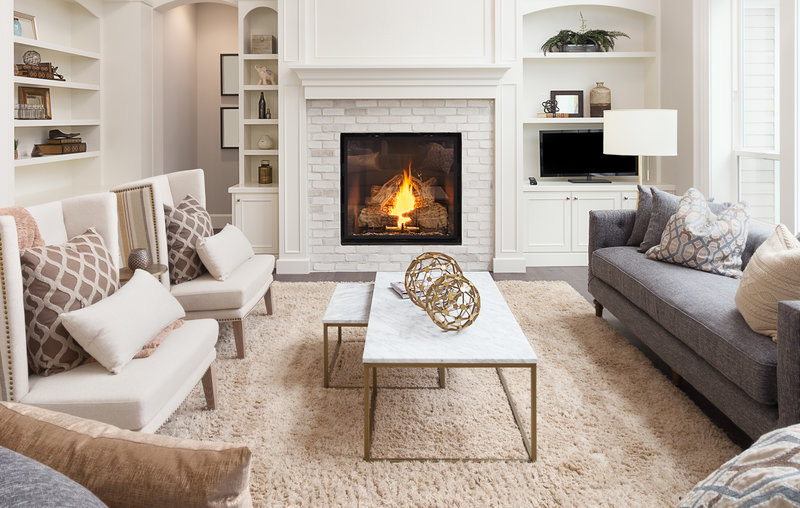 4. Stage your home
Studies show staging your home helps you sell faster and at a higher price point. Small changes can go a long way in making your home look Pinterest-worthy from every angle.
Why Work With Us?
When it comes to buying your perfect home, there are many steps and decisions to navigate along the way. By partnering with us, you can rest assured knowing we will:
Accurately assess the fair market value of your property so it sells fast and for maximum profit.
Use the latest marketing tools to make your home stand out from the crowd and find serious buyers who are ready to act.
Stay ahead of market trends and offer professional advice and guidance.
Connect you with the right professionals and resources.
Be transparent and accountable in supporting you throughout the entire decision-making process.
Negotiate on your behalf and put you in an ideal position when reviewing and accepting offers.
Ready to get started? Connect with us and let's talk about your goals for selling your home.
Testimonials
" Thanks for all your help with my relocation! When I purchased my new property you represented my interests accurately during negotiations, and helped guide me through the process. Your experience with home renovation and design helped me further see how the property had the potential to meet my needs, and your understanding of market trends gave me confidence in making a solid investment. When I was ready to sell my house, the video and social media initiatives you produced were very creative and reflected my home very well. You answered all my questions in a timely manner and helped me stay confident about the whole process. Your advice with staging the house for showings was also much appreciated. Your service exceeded my expectations. I enjoyed working with you very much and would not hesitate to recommend you to others looking to buy or sell a home or commercial space. "
- M. Longo, DC, FICPA
" Sara was one of the best Real Estate I ever had the privilege of working with She sold 2 condos for me. and helped me purchase one. Each time she was courteous, fun. & most knowledgeable in every aspect of the transactions. She was very helpful in staging & preparing my homes for sale. I would highly recommend Sara confidently to anyone that needs help in buying or selling a property. "
- Della Sheppard
" Dear Sara: I would like to express my sincere thanks for all the hard work and dedication you put into making sure that Guy and I were put into our first beautiful home. You truly did listen to all our concerns, wants and preferences and took the time to ensure that we received exactly what we wanted. When I first called your office I had no idea what I was doing. You trained me through the process of what to expect and made sure that Guy and I had all the details we needed. I am so pleased that you answered the phone when I called, I don't know if we would be in our new home now if it wasn't for you and your patience. I want you to know that if I have any friends or family that are looking to buy or sell a house in the area I will surely recommend you. You were a pleasure to work with and I look forward to doing this again (in maybe another 5 years). "
- J & G Wonch
" Sara, Thank you so much for all the help you gave us during this time of our life. Downsizing is not easy but you helped us so much it was painless. i wanted to say that your kindness and willingness to help no matter what we asked was priceless. I will always refer you to any friends or family looking for a real estate agent in your area. You got us such a great price for our home and really negotiated for us on our Condo purchase that I think our retirement might be able to include a few more trips. Much thanks for all your work. We are getting settled and we are sure we will be happy here. "
- L & O Collins
" Dear Sara When we first received the invitation to your first time home buyers seminar, we were a little bit skeptical. As well as a number of questions arose in our minds such as can we afford it, are we too young, is our credit good enough? etc. When I called you to see if we were able to attend, you were very easy to talk to which made us very excited to go and listen to what you had to say. At the seminar you made us feel very welcome and gave us great advice which in turn made us feel confident and helped us realize that we were better off buying instead of renting. You quickly jumped into action and started researching houses in our price range. You found a number of them and we looked at them all. In the meantime you had your mortgage broker working on arranging the financing for us. We than found the house that was perfect for us, and after 6 weeks from the date of the seminar we had the keys to our first home! We just want to say Thank You for your hard work spent making our dreams come true! "
- P. Charlebois & M. Kemple
" Sara always provides excellent service beyond what is expected. "
- A. Lees
" I wanted to send you a note to say Thank You for all of the hard work you put into getting my house sold. I had it listed for 3 years with other companies/realtors with no success and you were able to get it sold quickly. I was really impressed with your ability to help me "stage" my home and get it ready for sale. No one made any recommendations or suggestions about getting my house ready for sale and you just came in and did it for me at no charge. You even brought some of your own dishes to make my home shine and I really appreciated that. You are a professional, hard working and dedicated Realtor and I will be referring all my friends and family to you. "
- Eric
" Sara understood the value of our property beyond square footage. Our home sold in four days at a price we were delighted with. She is thoroughly professional, responsive and a pleasure to work with. We highly recommend Sara. "
- D. Lepa
" Dear Ms. or Sir: It is my pleasure to provide a letter of reference for Mrs. Sara White of Royal LePage Trinity. Sara assisted my wife and I with the sale of a property and the subsequent purchase of a second home. During the process Sara continuously went above and beyond the call of duty. She was completely professional and a credit to her industry. Since our formal business relationship has concluded Sara has continued to provide us with invaluable advice and assistance. We have referred her to other real estate buyers with the full confidence that she will serve them in the same manner as was our experience. I believe that she is a person who combines dedication with competence as a totally human quality of service. "
- Rick Leswick
Previous
Next